Overview
In the tech world, hackathons are known to be the places where you can bring your craziest ideas to reality. While hackathons have predominantly been about coders and programmers, this is rapidly changing. Modern-day hackathons are more expansive in their scope. Hackathons, today, are witnessing more and more participation from problem-solvers across functions and serving a bigger need for innovation that is not limited to the tech world only. Hackathons are a reservoir of creative energy and can be leveraged by organizations for multiple purposes.
---

---
Online, On-site or Hybrid Hackathons?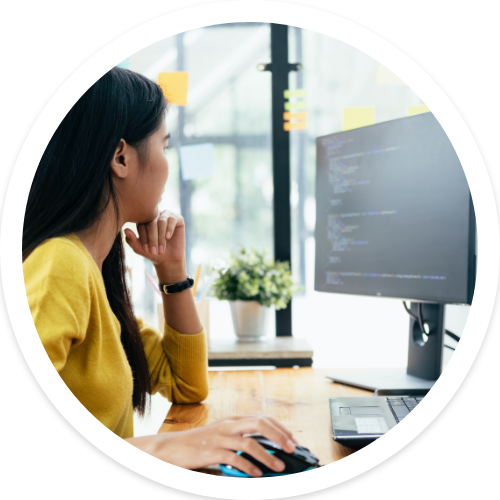 Hackathons, especially on-site hackathons, have been a rage, owing to the networking opportunities they offer. However, managing large-scale logistics have been one of the great deterrents for organizations to conduct an onsite hackathon. This has, inadvertently, led them to choose between hybrid or online hackathons. Online hackathons solve for logistical hassles, have the potential of global outreach, and are much easier and cost-efficient to execute. Many organizations prefer to hold initial stages of hackathons online, and then conduct an onsite event for the hackathon finale.
---
Conclusion
Online hackathons are fast replacing onsite hackathons because of the availability of stellar online hackathon platforms. The ease with which online platforms organize and manage online hackathons, right from ideation to end-to-end execution, half the battle of conducting a successful hackathon is won.