Overview
The most seasoned experts are often out of words when asked about the ROI of their training programs. Some organizations rely simply on 'before and after' numbers; some define it by the increase in employee performance or satisfaction, and some others evaluate through pre- and post-training assessments.
Quantifying the success of the training programs shouldn't be an arduous task if careful planning and forethought are undertaken. Business goals and training goals should both be aligned to obtain the desired results.
Kirpatrick Model for Training Effectiveness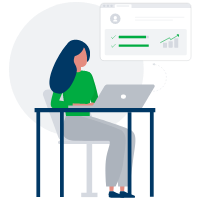 Pre-training assessments: Pre-training assessments are customized for a specific framework of competencies for the training program. These assessments are administered before training and measure the current proficiency level in the desired competencies.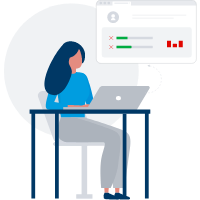 Post training assessments: Post-training assessments are designed on the Kirk Patrick 4-level training evaluation model. These assessments help measure the improvement in competencies through training.
Conclusion
Training is an ongoing process and is not complete unless you analyze the cost and benefits of the exercise. Once the training programs are implemented, organizations should close the loop by measuring its training effectiveness. Training effectiveness helps understands the training lifecycle through pre- and post-training assessments to measure the success and ROI OF your training programs.