Overview
Professionals working in the BPO industry need to have a vital set of skills that enable them to be successful in their roles. These skills include several levels of technical as well as vocational competencies to ensure smooth interactions with clients and customers. Hence, it is important to understand and harness the full potential of BPO hiring solutions that assess candidates' emotional stability, presence of mind, problem-solving ability, attention to detail, and the patience to effectively communicate under varying circumstances.
---
Eliminate Inefficiencies

---
Holistic Resources for BPO Hiring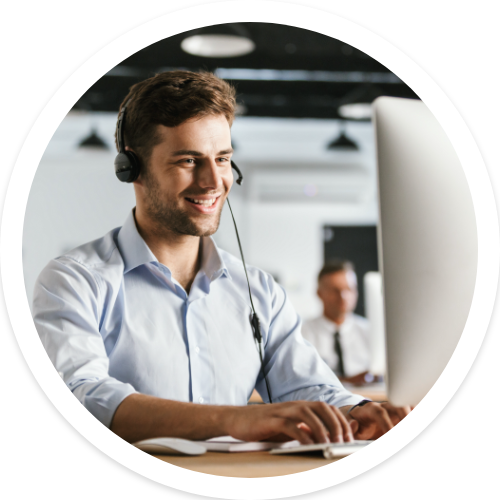 Mercer Mettl offers a complete suite of BPO recruitment tests, based on extensive research, to measure specific competencies in a candidate. Recruiters can customize these tests to best suit their specific requirements and evaluate an applicant's language proficiency, customer centric orientation, sales potential along with several other attributes.
---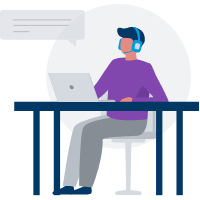 Conventional hiring methods come with their limitations, which can lead to catastrophic consequences. Hiring for Business Process Outsourcing requires a scientific, holistic strategy that guarantees an ideal fit across job profiles. Turning to a combination of BPO hiring assessments ensures the same.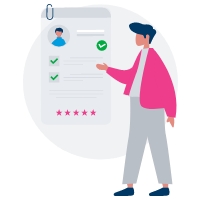 A custom combination of assessments that measure key competencies central to a BPO culture is one of the best ways to streamline the recruitment process. It allows ample room for growth by granting you access to a wider talent pool. More importantly, advanced BPO hiring resources bring more clarity about everything you need to look for in a candidate.
---
Conclusion
This page offers an elaborate bird's eye view of resources that add value to recruitment processes in the BPO sector. Hence, it is a very useful reference point for employers and HR managers. Feel free to use this page as an index to explore the gamut of BPO hiring solutions that are based on industry insights, changing recruitment trends, e-books covering the topic, and more!