Overview
Using advanced blue-collar hiring solutions allows employers to upgrade to a more secure and efficient recruitment strategy. Custom assessments allow recruiters to spot any personality features that might be considered "aversive" for a certain job role. In addition, these blue-collar tests are helpful in evaluations of parameters like a candidate's level of smartphone literacy, basic numerical ability, their ability to navigate directions, and solving simple problems in related work scenarios.
---
Eliminate Inefficiencies

---
Assessments that Go Beyond Industry Expertise
Available for technical as well non-technical roles, Mercer Mettl's blue-collar recruitment tests are designed to identify skills that enable a candidate to perform duties as per the highest industry standards. These assessments are also vital for companies to vet the candidates in a way that ensures the safety of their clients/customers.  
---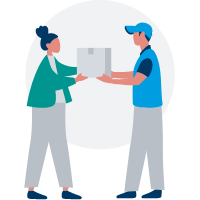 There can never be a one-size-fits-all solution to blue collar hiring challenges. That is because industry-specific profiles require an industry-specific screening. The holistic approach of blue-collar recruitment tools offers the flexibility you need.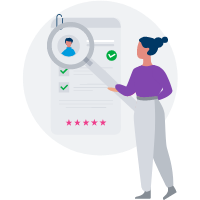 The ultimate goal of upgrading to blue-collar recruitment tests is to ensure a structured and scientific approach as opposed to random selection of blue-collar employees. The latter directly affect a brand, the safety of customers/clients, and the overall well-being of the business. Naturally, hiring the wrong people can have catastrophic consequences.
---
Conclusion
This page introduces all the resources that you need for understanding blue collar hiring and the tools you need, as an employer, to carry out the same. Complete with guides and details about the features of Mercer Mettl's blue-collar recruitment solutions, this page doubles up as a reference point that makes it super easy for you to access all the related information in one place.